My Favorite Random-Specifics: Ideas That Moved Me in March '23
Wondering what does the term random-specific mean?
It is an oxymoron I would like to coin for a series of blog posts I plan to write.
When I say these are my favorite random-specifics, I refer to talking about random things (say, a film or a book) and what I specifically liked (say, a sequence or a chapter) within those random things.
Without further ado, let's jump into my favorite random-specifics of March 2023:
1. A moving take on hope and kindness
I recently watched a film called Everything Everywhere All At Once—an absurdist comedy-drama film that focuses on the concept:
If nothing matters, everything matters just as anything else.
While I love several things about this technically brilliant and incredibly creative film, one particular sequence really moved me:
When the protagonist (Michelle Yeoh) is at a crucial juncture in the context of the film, her husband's (Ke Huy Quan) wisdom saves her from succumbing to the path of nihilism and hopelessness.
Quan says:
When I choose to see the good side of things, I'm not being naive. It is strategic and necessary. This is how I fight.

The only thing I do know is that we have to be kind. Please be kind. Especially when we don't know what's going on.
He reasons that experiencing unfair aspects of life is inevitable. Given we are just a speck in the large scheme of things, we should choose to be kind and look at the bright side of everything. This approach will help us get through life with love, happiness, and contentment.
I believe this film's view on hope and kindness is easily among the most impactful opinions on this topic. This coupled with Ke Huy Quan's outstanding performance during this sequence are the reasons this scene stood out to me and made me cry.
I highly recommend watching this film. It's no surprise this movie won 7 Oscars (including Best Picture) at Academy Awards 2023.
2. On personal taste and choosing objects that feel like you
While browsing through Twitter, I came across a tweet with the following excerpts:
Excerpt #1: "I don't think that your taste needs to be original, but I know it needs to be personal."
My views on this excerpt: In regards to starting a personal blog last year, I was constantly challenged by the thought:
"Will I be able to convey something unique through my blog? Almost everything has been said by someone."
But then, the realization: my content may or may not be original or unique every time, but my perspective on that topic will always be personal and mine—changed everything.
This realization is what got me started. As a result, I ended up publishing my introductory post—8 Reasons Why I Decided to Write Online.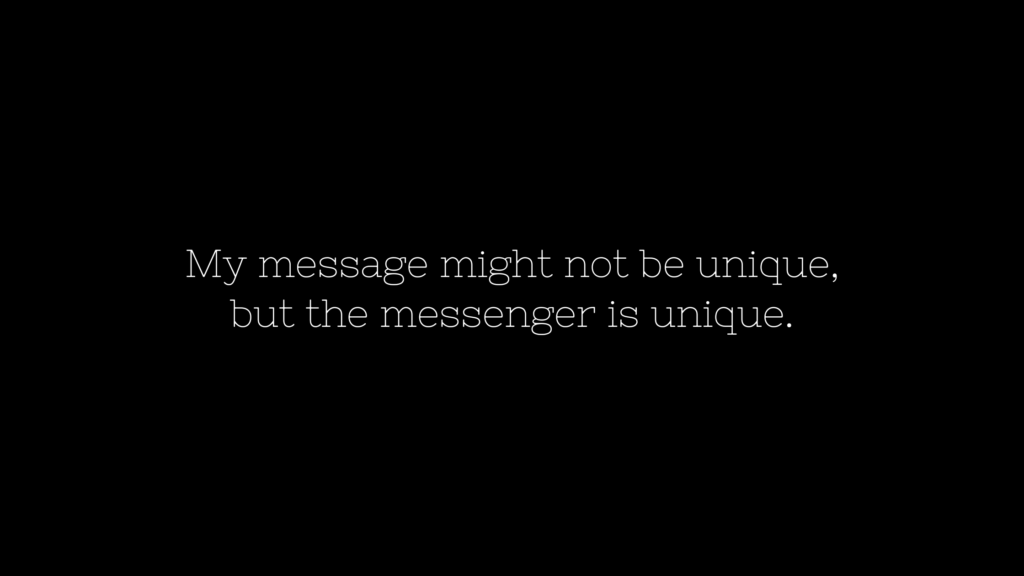 Excerpt #2: "I love it when people choose objects that feel like them."
My views on this excerpt: I love this statement and I actively practise it.
Think choosing a particular pair of shoes or a shirt made of certain material—objects that help you feel like yourself and better connect with your true being.
For instance, how my favorite pair of Onitsuka Tiger shoes makes me feel when I walk in them. That feeling is of firmness, control, and confidence—exactly how I feel when overcome challenges life throws at me.
There are various other objects that make me feel like myself in ways unique to those objects. Given how much meaning these lifeless objects add to my life, I value and care about them with all my heart. And this ability to care about inanimate objects with love and respect helps me be kinder to my fellow beings.
Try to choose objects that make you feel more like yourself.
3. Always remember—normal is subjective
A recent social media post on normal being subjective made me think about numerous young adults battling with anxiety and insecurities.
In order to fit in and comply with societal norms, young people often do things they do not fully connect with—and end up crippling their emotional and professional growth.
I wish these beautiful people could focus on internalizing the idea—normal is subjective. Most of their inner demons would not stop them from experiencing the life they are meant to.
Engineer the life you want in a way that works for you—while being kind to one another.
It's alright if it's taking you 5 years to reach a place or position your peer reached within 2 or 3 years. Their journey, circumstances, and life stakes are different than yours. Their normal does not necessarily apply to you.
You do you. Just give it your best shot. That's all you need to focus on.
I hope you enjoyed reading my first random-specifics post, and that it made you think about the ideas in focus. I'd love to know your favorite random-specific from the ones above. Do let me know in the comments below.
Or, if you have any feedback for me, voice it out so I can improve my future blog posts.
Thank you for reading. Until next time,
Piyush
Connect with me on Twitter or LinkedIn. I'll be glad to talk to you.